Structural Engineer Inspections in San Antonio, Texas by Licensed Engineers and Experts. 30+ yrs Exp. Toll Free: 866-440-0003. Fast, Reliable, Accurate Inspection Reports.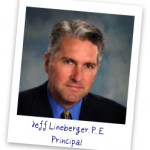 Note: All of our Engineers are Texas licensed and possess a minimum of 25+ individual engineering practice years in the following technical areas: structural foundation engineering/design, forensic analysis, civil engineering design, drainage, and geotechnical evaluation & analysis.  Put simply, our engineers are at the top of their profession and are among some the most experienced and credentialed engineers in the State of Texas.
>>  Only competent Texas licensed engineers who have the education, training, and experience to do so!  Engineers who wish to perform foundation inspections should have a combination of FORENSIC, CIVIL, GEOTECHNICAL, AND STRUCTURAL experience to skilfully perform all crucial aspects of what is generally considered a "structural" foundation inspection.  Because it takes years for engineers to gain forensic experience and to qualify as experts in the Texas court system, only a handful of licensed engineers truly posses the breadth of experience and skills to competently perform structural foundation inspections.  Hiring an inexperienced engineer to evaluate the health of your foundation system can be risky.
In fact, according to advisory opinion (EAOR #16) issued by the Texas Board of Professional Engineers (2-24-2006), "There is no requirement in the Texas Engineering Practice Act (the Act) to practice engineering only in the area that ionson inspectwas tested for during the Principles and Practice exam". And, "…the Texas Legislature has only identified the licensing of an engineer, not specific disciplines". Finally, "…All engineers are required under the Act to practice only in their area(s) of competence…".l
Structural engineering is a field of engineering.   It is usually considered a specialty within civil engineering.  However, it is often considered a stand alone profession in its own right. Structural engineers commonly design buildings and large non-building structures.  And, they also design  machinery, medical equipment, vehicles, or any item where structural integrity affects the item's function or safety.  Structural engineers must ensure their designs satisfy given design criteria, predicated on safety (e.g. structures must not collapse without due warning) or serviceability and performance (e.g. building sway must not cause discomfort to the occupants). Structural engineering theory is based upon universal physical laws and empirical knowledge of the structural performance of different materials and geometries. A structural engineering design combines simple structural elements to create structural systems.  These structural systems can be simple or complex.  Structural engineers are responsible for making creative and efficient use of funds, structural elements and systems, and materials to achieve these goals.
Structural engineers are licensed or accredited by different regulatory bodies around the world.  In Texas, engineers are governed by the Texas Board of Professional Engineers (TBPE). The TPBE considers all engineers to be professional engineers, regardless of their declared specialty.  A licensed engineer may practice in the area for which they are qualified by education , training, and experience. Optionally, a Texas professional engineer may register up to two specialty practice areas with the TBPE.